Since 2005, Cyber-Duck has proudly championed a passion for innovation. Our diverse, exciting R&D projects demonstrate not only our technical and UX capabilities but our ideation and passion for making the world a better place through digital.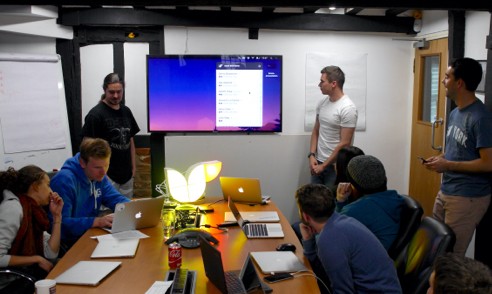 Run a hackathon
Hackathons are quick ideation, design, development and optimisation sprints. With collaboration over 1-2 days, they can boost your company's innovation and lead to revolutionary new products or services.

Cyber-Duck can help you run your own hackathon, as an effort to develop new products rapidly or as a team-building exercise for your staff. They would get the chance to push the boundaries of tech and their usual day jobs.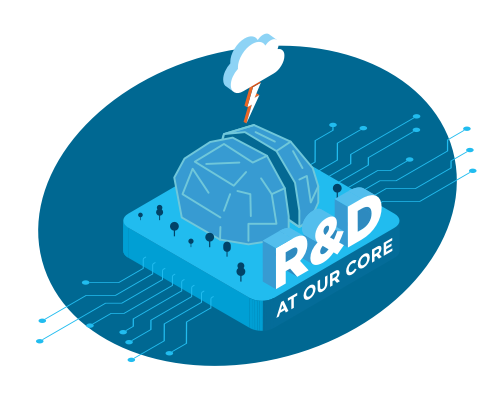 Develop innovative services
We can help you push the boundaries of your ideation, design and development. Take a look at the innovative technologies we've already explored for ourselves.
We've developed innovative ideas as part of our annual 'Quack Hack' hackathon across sectors, including open banking and AI for finance and AI, blockchain and electronic records for healthcare.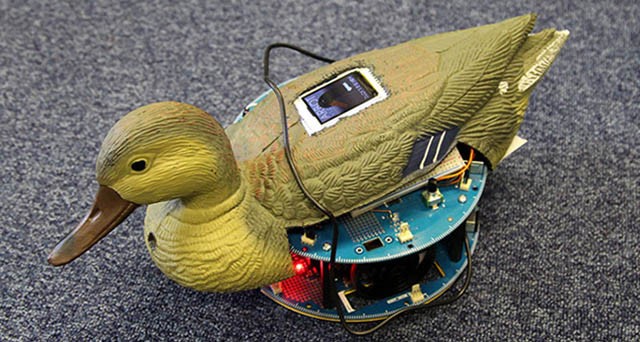 Internet of things (IoT)
Our team has developed many connected objects in the past. There's our interactive logo in Farringdon, where users could interact with and change the lights in our logo. We even won the Barclays Hackathon with connected piggybank.
With Cuckoo Quack, we transformed an antique cuckoo clock to react when we received notifications through a Raspberry Pi and Arduino via an API. Most recently, we hacked the Lucky Ducks game to unite our remote team.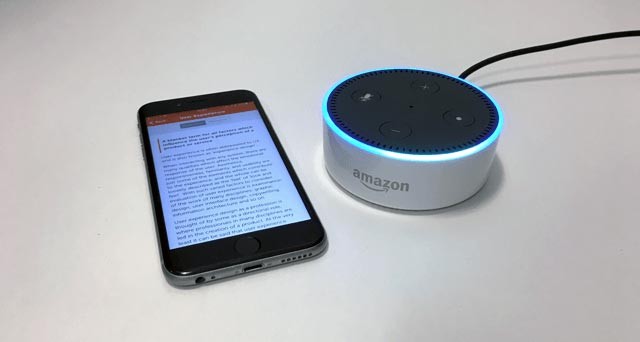 Conversational user interfaces
A staggering 79% of users are satisfied with their voice assistant and CUI technology. They love both the speed and convenience of speaking to their devices and receiving answers quickly.
Building on the success of UX Companion, our UX glossary app, we've developed an Amazon Alexa skill. But most excitingly, we developed Jim.Care: a proof of concept of a social care assistant, utilising Amazon Alexa and even Dash buttons.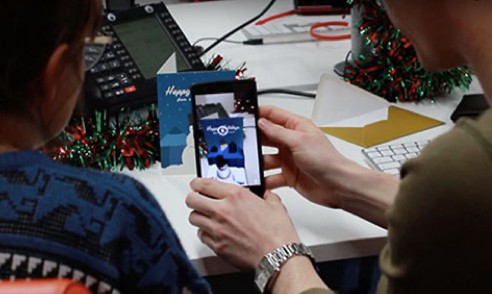 Augmented reality (AR)
The last winner of our Quack Hack developed an engaging solution for dense medication instructions: an AR pop-up that could take the pain out of understanding when to take your medication.
Last Christmas, we didn't give you our hearts, but we did give our clients an augmented reality card. We developed the Christmas card in Aurasma. All users had to do was download an app and they could view our 3D snowman.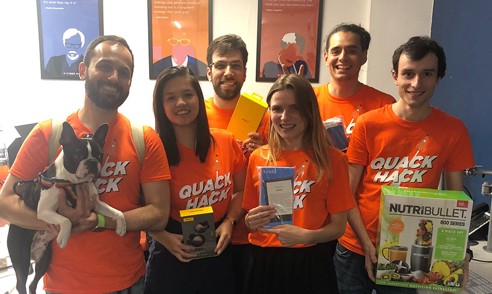 AI and machine learning
We explored how GPs could take advantage of machine learning and AI to identify and notify patients who are at risk due to their age, length of time since the last check up or family history to come in for a checkup.
Another team blended AI and open banking to create a money management progressive web app that allows a user to budget for significant events, like holidays or weddings.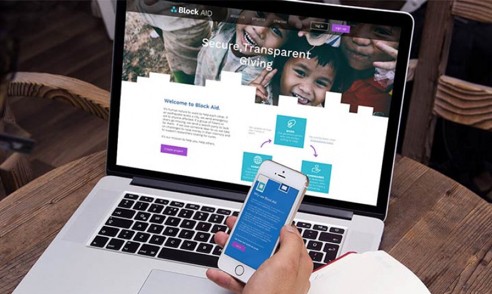 Blockchain
It's a tricky technology to define and discover opportunities for – but we've done just that. Both projects have been nominated for Best Use of Emerging Technology by the Wirehive 100 Awards.

First, we created BlockAid: a prototype charity donation platform that encourages transparency and strengthens security through blockchain. Second, we created a proof of concept that could secure electronic healthcare records.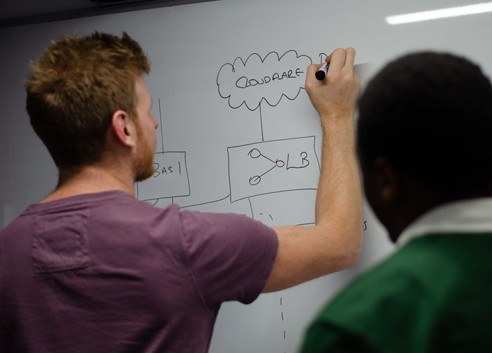 Part of our Technology Implementation services 
If you're seeking robust, secure technology solutions, we have the experience you need. We combine strategic technical acumen with proven delivery, underpinned by agile methodology, certified process and constant R&D.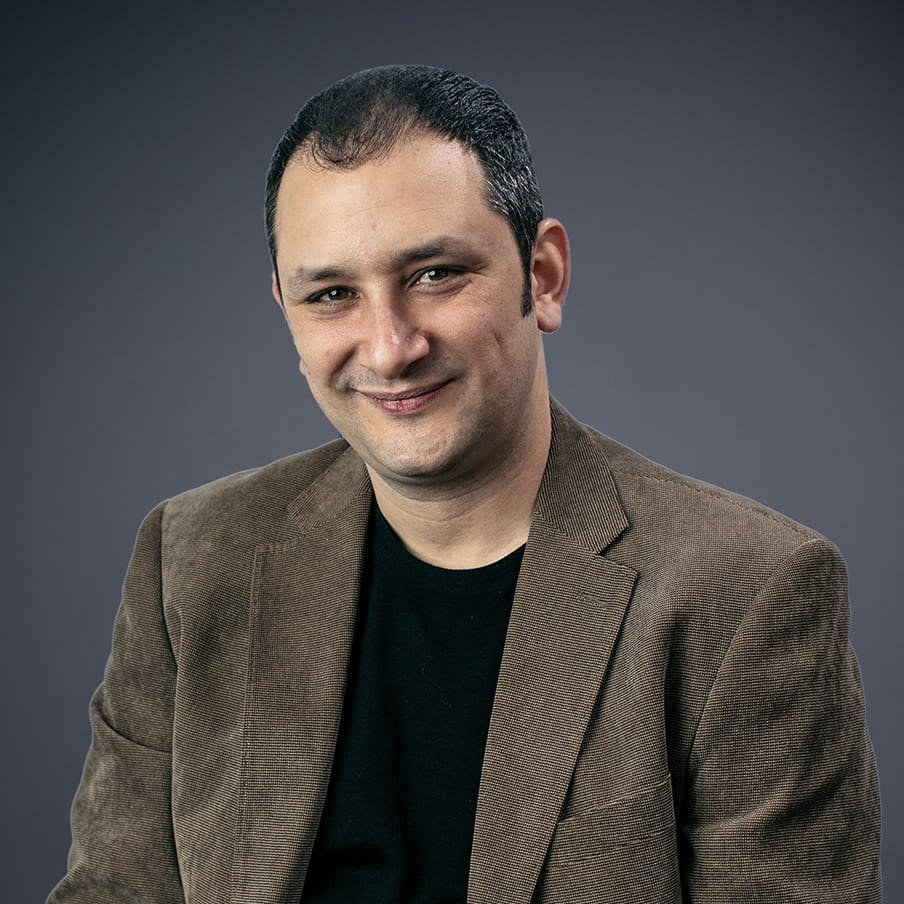 Let's Collaborate
For over 15 years, we've transformed digital products and services. Think we could help? Let's talk - call Danny on +44 (0)208 953 0070 for an introductory chat.