With the right technology, you can leapfrog your competitors and delight your customers. As you develop your technology strategy, choose an experienced partner who's proven to deliver, with technical acumen, ISO-certified process and constant R&D.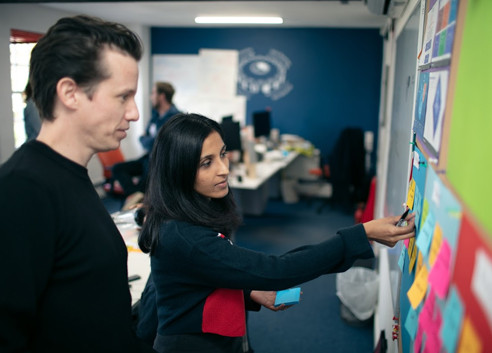 Part of our Research & Strategy services
To build the right strategies, you need the right data. Data science and qualitative research give you the insights you need to make the right decisions for your customers and your business.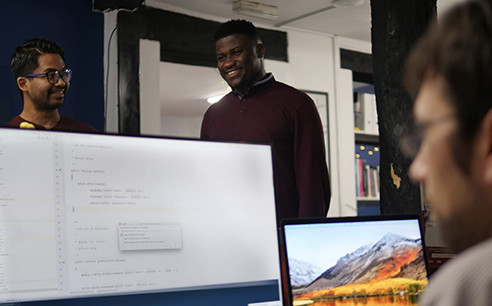 Strategy that's proven to deliver
Our track record in strong, secure innovation is proven. That's why our clients trust us with their technology architecture and planning. We're platform agnostic and our process is ISO certified. We live and breathe the UK's Government Digital Services (GDS) standards and implement OWASP, WCAG AA and GDPR compliance.
We can help you choose a robust, secure tech stack, implement strong process and adopt lean and agile methodology. We love to introduce you to new technologies like voice, AI and automation, so your strategy is future-friendly and scalable.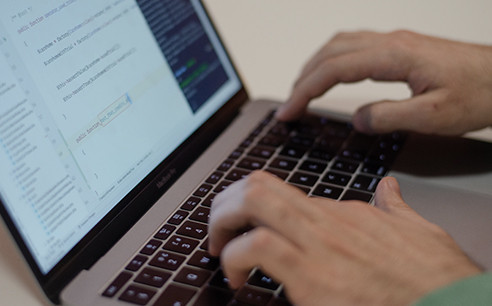 Technology agnostic
Choosing the right technology is a pivotal decision. It will impact your business for years to come. At Cyber-Duck, we've handled all kinds of technical integrations for clients. Because we're technology agnostic, we'll work with you to find the best solutions for your organisation.
We recommend starting with the customer experience, then working back from that to select the technology that fits your needs. It could be as simple as an upgrade; or you might decide to embrace technology that offers you something new.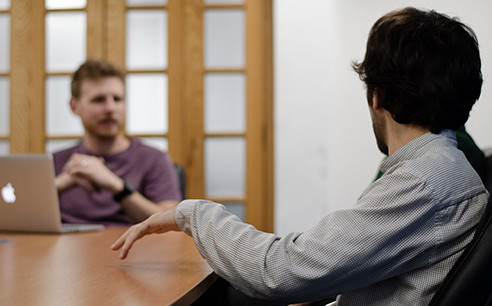 Your approach
You need the right systems, but to unleash your full potential you also need the right process. Our team applies lean and agile methodology and ISO-certified process to give you continuous, flexible product delivery.
So whether you want to switch to Agile, make the shift to cloud hosting, review your in-house and contracted services or implement DevOps, we can help.
Building your tech stack
We can help you define your core technology architecture – your servers, security and process. Then we can help you layer the best systems and infrastructure to deliver your needs, such as:
Frontend and backend frameworks
Deployment and DevOps stacks
Talk to our team
Sam Hooper and Matt Gibson head up our research and strategy team. They'd be happy to chat through your challenge over a virtual coffee – just drop us a note and let's find a time.
Let's have coffee ☕